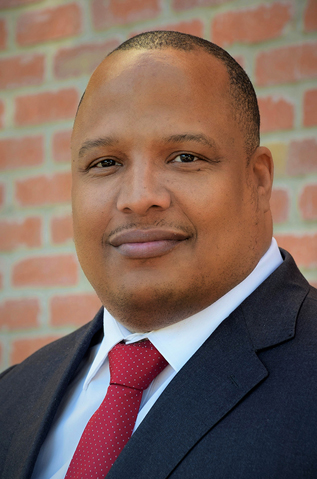 Alan Powell is an entrepreneur, consultant and philanthropist. He graduated from Suda E. Butler Traditional High School in Louisville, Kentucky, in 1986, attended College of Coastal Georgia for Physical Education, and transferred to Missouri Valley College on a basketball scholarship in pursuit of a bachelor's degree in sports administration. He enlisted for three years in the U.S. Army and served in the Gulf War under Operation Desert Storm.
After the Army, Powell started a career in the sports and entertainment industry as the Director of Player Personnel for Worldwide Sports and Entertainment in Newark, New Jersey, was President of International Sports Entertainment Management in Louisville, Kentucky, and served as Vice President of Marketing at Management One in Cincinnati, Ohio. In 2000, Powell became Vice President of Development at The Firm, Inc., an entertainment management company in Beverly Hills, California.
While at The Firm, Powell started a career in the independent film and music industry as the co-executive producer for the movie soundtracks of "Bullethead" and "Jacked Up," was the associate producer of "Jacked Up The Movie," and created major music collaborations, including Reginald Arvizu (Fieldy) of Korn featuring E-40 and Fred Durst of Limp Bizkit featuring 8 Ball.
Powell inked a $7-million-dollar deal for Dallas hip-hop group Dirty South Rydaz to record for Universal Music Group, and then in 2005 became Co-CEO of T-Town Music/Universal Republic and served as executive producer of rap artist Big Tuck's album "Tha Absolute Truth" and Tum Tum – "Eat Or Get Ate."
Powell is chairman and CEO of AP & Associates, LLC, which he founded in 2004 in Louisville, Kentucky, and relocated to Phoenix, Arizona, in 2008. Powell's consulting firm specializes in strategic alliances and channel development for a number of Fortune 500 companies. He also served on University of Phoenix College of Security and Criminal Justice Advisory Board in Phoenix, Arizona.
In 2011, Powell founded the Checkered Flag Run, a multi-cultural motorcycle rally, in conjunction with Phoenix International Raceway in Phoenix, Arizona, to advance the quality of life and education for those living in under-served communities. Programs created by the Checkered Flag Run Foundation include My Brother's Keeper Community Challenge in Phoenix, Phoenix Tools 4 Schools, The Bridge Forum, Veteran's Reach to Teach and Voting for Veterans.
Powell has been recognized for his community leadership and in giving back to the Phoenix community with the 2016 Corporate Choice Award from Black Chamber of Arizona, and in 2017 earned the Dr. Martin Luther King Jr. Living the Dream Award, Whitney M. Young Jr. Award from Greater Phoenix Urban League, and Edward M. Kennedy Community Service Award from American Association for Access, Equity and Diversity.
Powell serves as an advisory board member for the City of Phoenix Aviation Advisory Board, Phoenix Military Veterans Commission, District 8 African-American Advisory Council, 7th District Congressman Ruben Gallego's Veteran Advisory Council, Phoenix Theatre, and is an Executive Board Member of American Legion Travis L. Williams Post 65.
---
We hope you will join us at the 21st Annual Phoenix Veterans Day Parade on November 11, 2017, to see all our Grand Marshals. This year's parade theme is "SILENT SACRIFICE: Honoring Our Cold War Veterans." The parade typically boasts more than 100 entries, and this year will have a special float with nearly 20 Vietnam Veterans riding on it. The parade will also feature patriotic floats, high school marching bands, JROTC marching units, color guards, Veterans Service Organizations, animals, novelty units and much, much more.
For more information on the parade and the parade route, click HERE.