Phoenix Tools 4 School

The Phoenix Tools 4 School ,voted Best Annual Charity Event in 2019,  is an annual initiative that provides basic school readiness supplies for students whose families cannot afford any or all the necessary items to start off the school year. The initiative provides students with book bags, notebooks, writing utensils and other necessary supplies.
2021 will return as an inside event.
Details about this year's event:
Date: Saturday, July 24, 2021
Time: 7:00 am – 9:00 am
Location: South Mountain Community College
Child/Student/Scholar must be present to receive backpack and supplies.
Volunteer Opportunities
Pre-Event Fri July 23 | 5pm – 7pm
Event Sat July 24 | 6am – 10am
Phoenix Tools 4 School would not be possible without the support from the community and our supporters.
Program Partners
Program Supporters
Past Events
8th Annual Phoenix Tools 4 Schools – 2020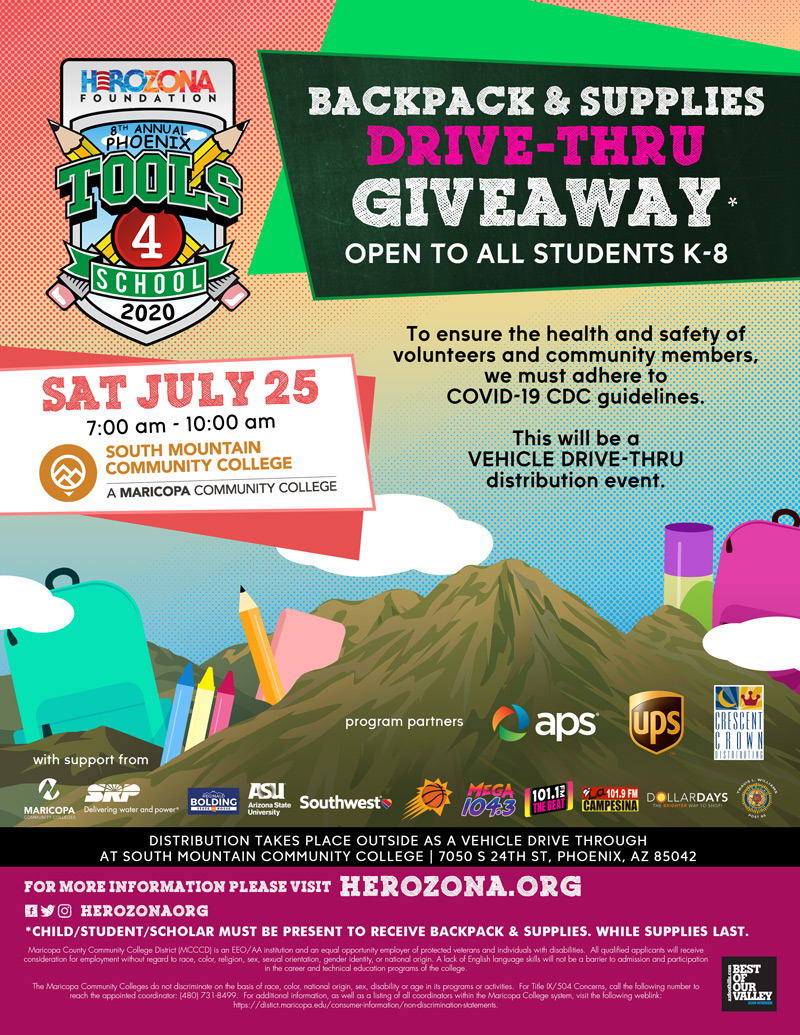 7th Annual Phoenix Tools 4 Schools – 2019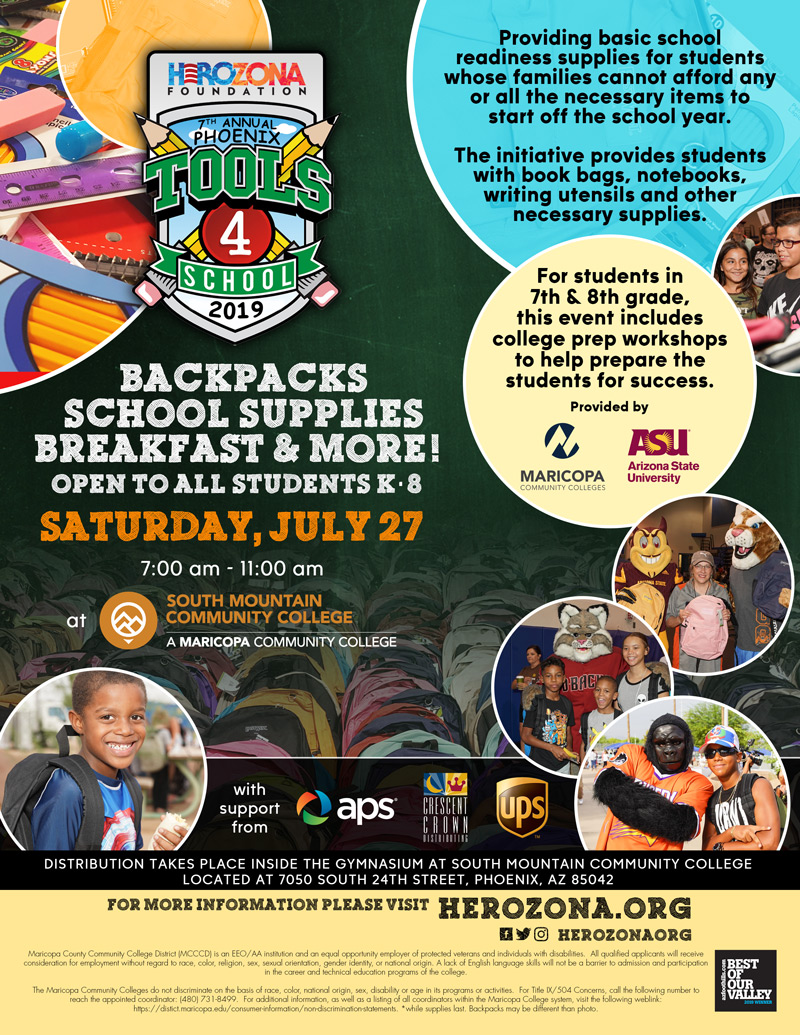 6th Annual Phoenix Tools 4 Schools – 2018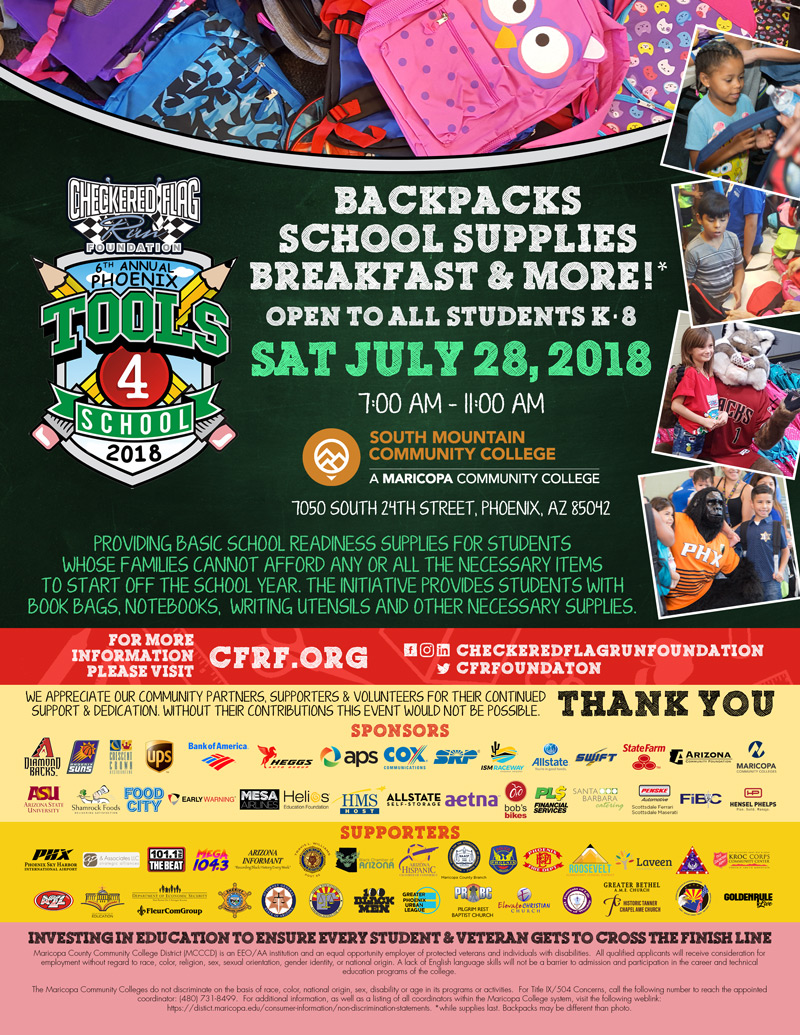 5th Annual Phoenix Tools 4 Schools – 2017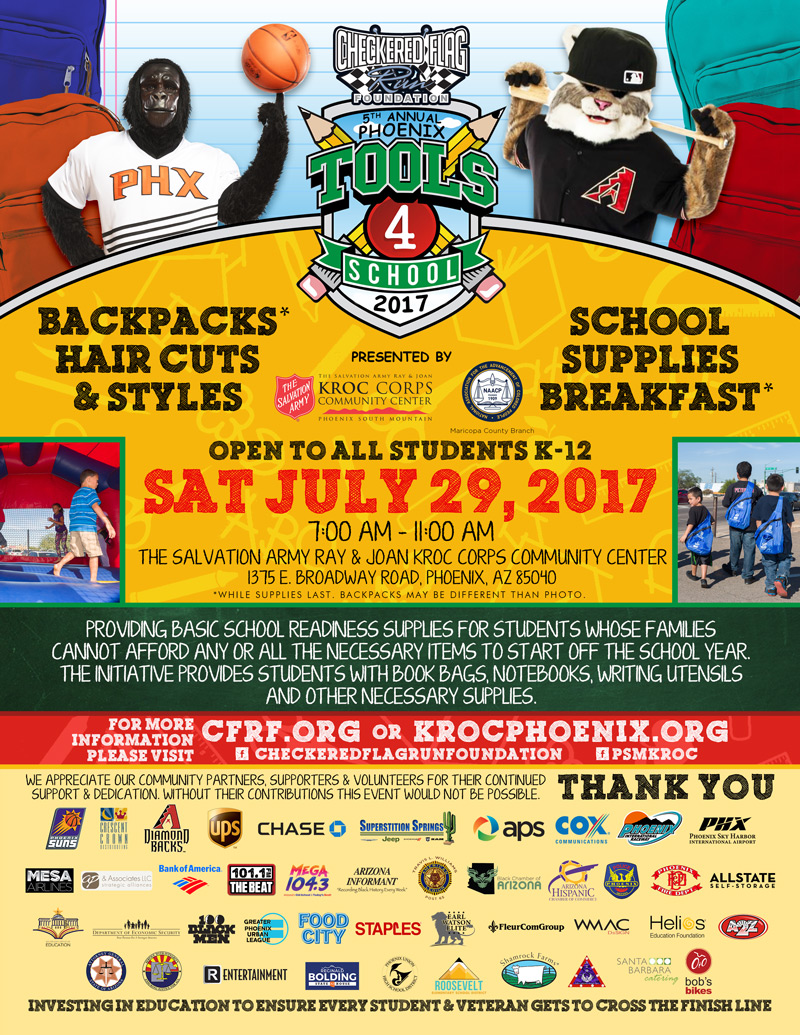 4th Annual Phoenix Tools 4 Schools – 2016
Travis L. Williams American Legion Post #65
1624 E Broadway Road
Phoenix, AZ 85004
July 30th, 2016