Play it Forward
The Play It Forward program is a collaborative new arts effort designed to expose Arizona students to different facets of the Performing Arts. The program is facilitated in coordination with American Legion Travis L. Williams Post 65. This program is supported by community leaders including APS and the Phoenix Suns
---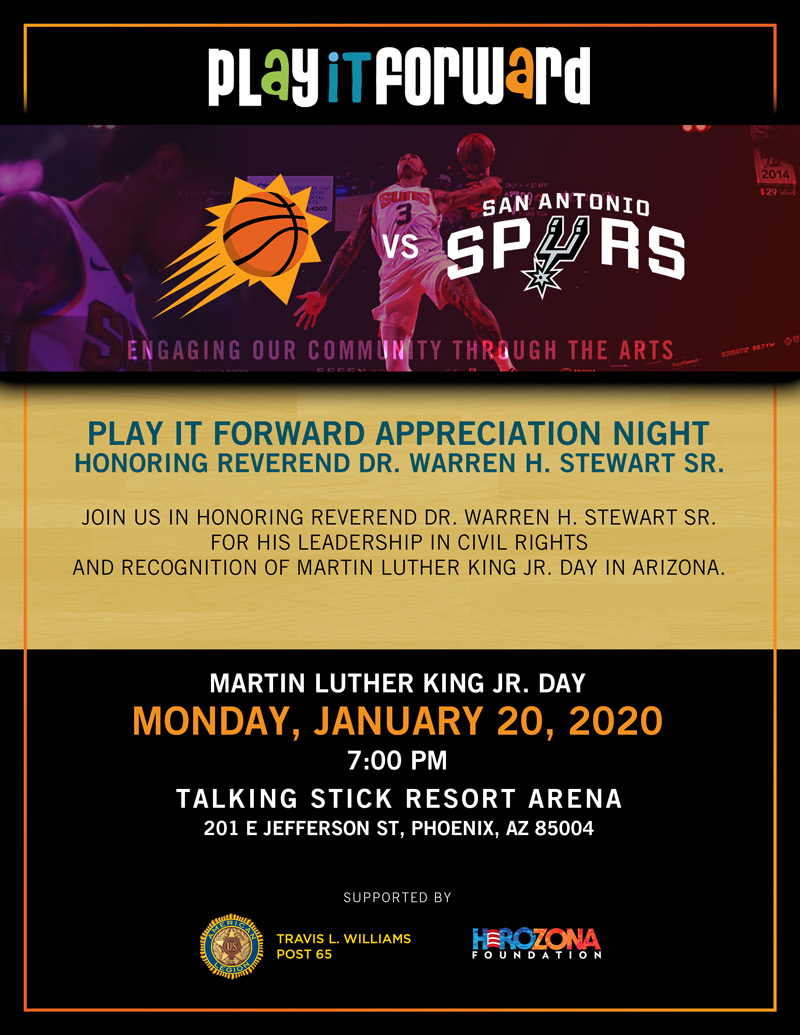 ---
Previous Events
2019/2020 Season
Act I – Family Resource Fair & Baby Shark at
The Academies at South Mountain | Oct 12, 2019
VIP photos from Oct 12 – Baby Shark, can be viewed and downloaded here.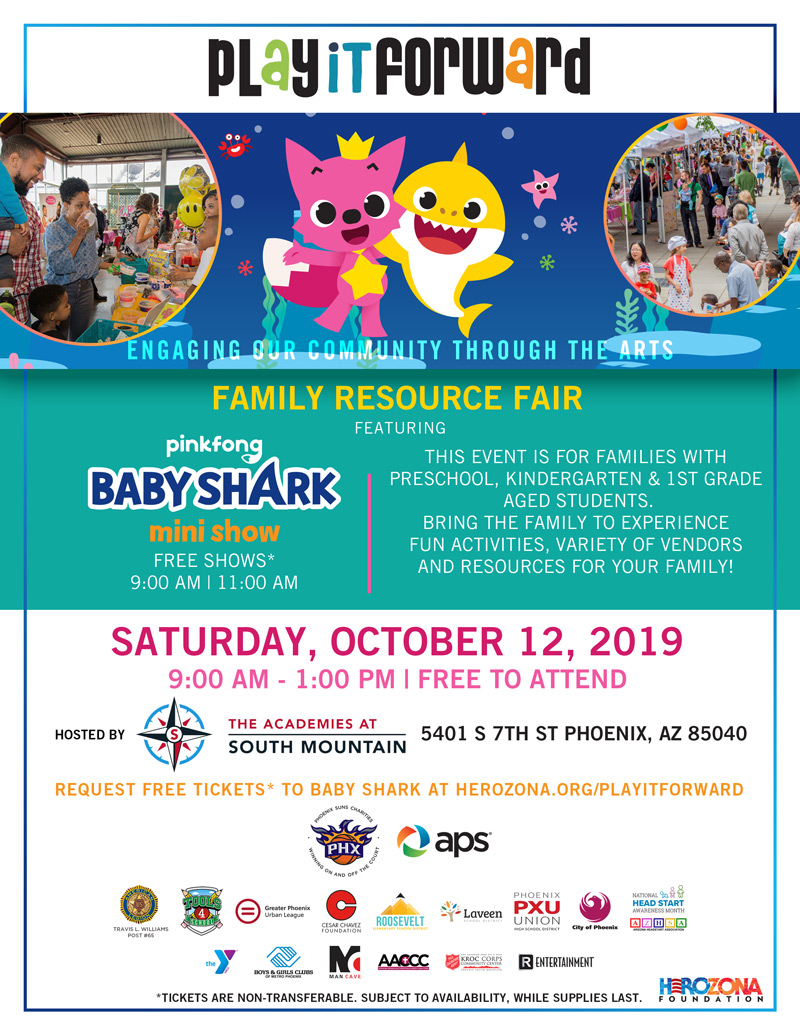 Inaugural 2019 Season
Act II – Harry Potter and the Goblet of Fire In Concert at Symphony Hall Phoenix | Apr 27, 2019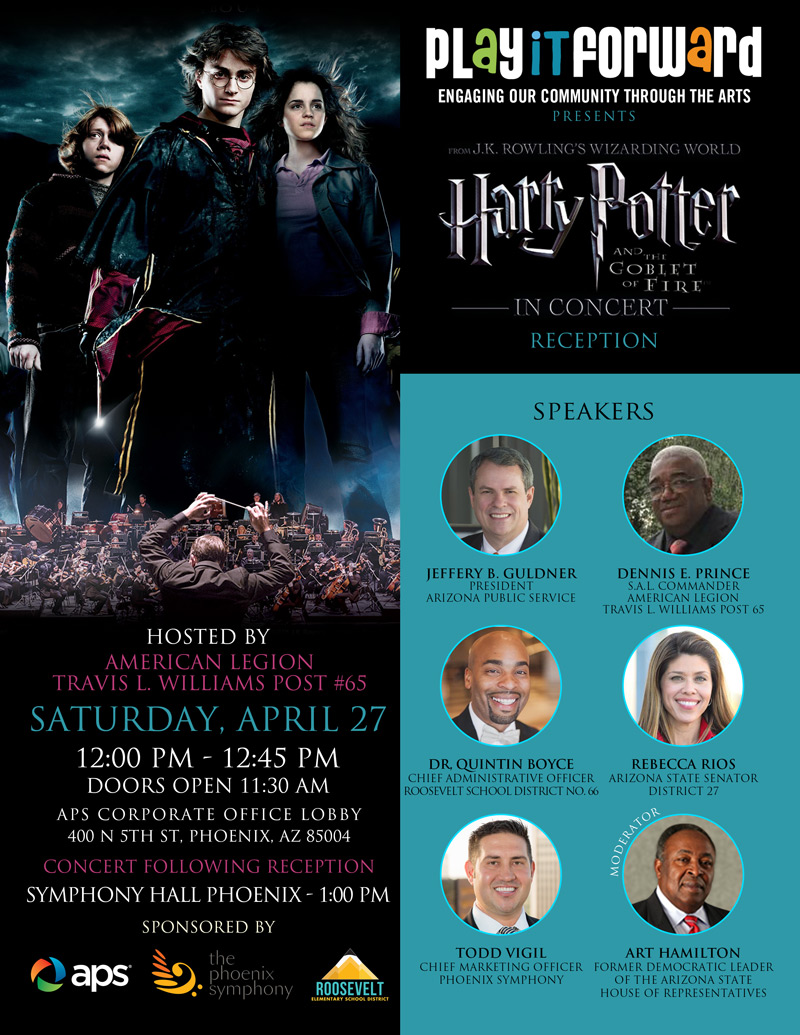 Play it Forward Act 2 the magic of Harry Potter and the Phoenix Symphony
Act I – Two Trains Running at Herberger Theater | Feb 28, 2019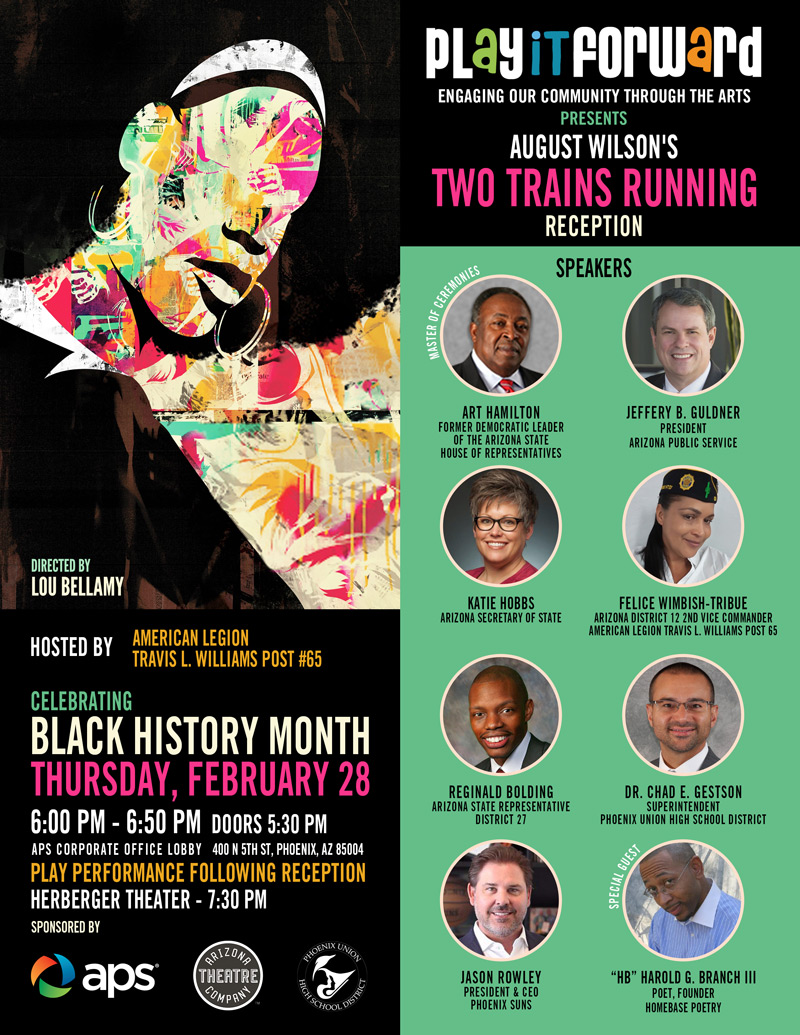 Play it Forward - Engaging our community through the arts.
Spoken Word by HB Harold Branch III at Play it Forward
Our Mission
The mission of HeroZona Foundation is to create and empower Heroes in our communities.
Upcoming Events
Phoenix Tools 4 School
July 2023
More Details
Drive Thru backpack and supplies giveaway event for students K-8. Empowering our future leaders to ensure they start the school year off right!