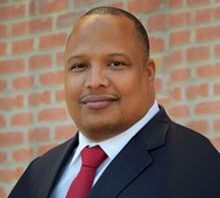 Alan "AP" Powell
Founding Chairman
Chairman & CEO, AP & Associates LLC
Alan "AP" Powell is a Gulf War Veteran, Serial Entrepreneur, and a renowned Strategic Consultant developing strategic relationships for Fortune 500 companies. AP's business philosophy has been "turning contacts into contracts" and it has become the standard for all of his companies and investments. AP has diverse industry experience and has worked with companies like ISC, Diageo, Harley-Davidson, Coca-Cola, University of Phoenix, and Miller-Coors.
After pursuing his bachelor's degree from Missouri Valley College, AP has become one of the nation's foremost authorities on multicultural content and leveraging brand connections with multicultural audiences. AP exited the military to start a career in the independent film and music business. He quickly became recognized for being in music after creating the largest deal in Texas history with T-Town Records (Dallas) and Universal Music Group.  AP was also co-executive producer of independent films and soundtracks for project titles Bullethead and JackedUp.
Later, he became Vice President of Business Development at The Firm – a premiere entertainment management company in Beverly Hills. While at The Firm, AP continued to develop industry contacts that he continues to leverage to open up doors for him in Corporate America today.  AP's unique talent to merge contact needs with client opportunities led to A-list prospect deals.  The Firm, under AP's highly creative drive, was influential in the development of major music collaborations, such as; Fieldy of Korn featuring E40 and Fred Durst of Limp Bizkit featuring 8 Ball.
Fortune 500 companies quickly took notice of AP and he saw an opportunity to create AP & Associates, LLC in 2004. The company offers strategic alliances leveraging experiences to match Fortune 500 companies, startups, politicians, musicians, actors, and athletes with one another for the purpose of "win-win"opportunities.  AP's company has been a trailblazer in multiple industries with an emphasis on conceptualized content practices often creating exponential results for his clients.
AP's desire to use his contacts for the greater good of humanity has not been lost within his multi-level deals. AP founded the Herozona Foundation in 2011, to help Veterans and Children cross the finish line.  AP believes if major companies leverage their resources to make an impact by sponsoring schools, organizations, and programs, the corporate world can then assist in developing the potential of tomorrow's leaders. With the backing of sponsors, partners, and donors, the foundation engages in several non-traditional programs including Arizona Gospel Invitational, HeroZona and Celebrate Arizona. These sponsored events help raise funds to support Phoenix Tools 4 School, The Bridge Forum and Veteran's Reach to Teach programs.   From AP's efforts as a Corporate Citizen and Philanthropy, he was recognized as the Arizona Black Chamber's 2016 Corporate Star Award, 2017 Arizona MLK "Living the Dream" Award, Greater Phoenix Urban League Whitney M. Young Individual Award, American Association of Access, Equity & Diversity, Edward M. Kennedy Community Service Award.
Beyond, AP advising several Fortune 500 companies, he also has strategic investments in over 40 companies.  AP most recently sold interest in Napa Smith Brewery and Winery.  AP serves as an advisory board member for the City of Phoenix Aviation Advisory Board, Phoenix Theatre, District 8 African-American Advisory Council, 7th District Congressman Ruben Gallego's Veterans Advisory Council, Phoenix Military Veterans Commission and American Legion Post 65, Executive Board Member.