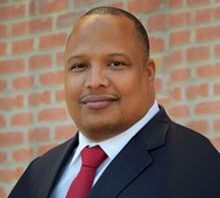 Alan "AP" Powell
Founding Chairman
Chairman & CEO, AP & Associates LLC
Alan "AP" Powell is the founder of the Herozona Foundation, a serial entrepreneur, Gulf War U.S. Army Veteran, philanthropist, and a renowned strategic consultant specializing in developing relationships for Fortune 500 companies. The chairman and CEO of AP & Associates, LLC, since it was founded in 2004, Powell also currently serves on the TGEN Foundation board.
After leaving the military, Powell started a career in the independent film and music business, eventually becoming vice president of business development at The Firm, a premiere entertainment management company in Beverly Hills, California. There, Powell was influential in the development of major music collaborations such as Fieldy of Korn featuring E40, Fred Durst of Limp Bizkit and 8 Ball.
Powell has received numerous community awards over the years including being an honoree at the 28th Annual Scottsdale Martin Luther King Jr. Community Celebration Champion, Arizona Black Chamber of Commerce Corporate Star Award, the MLK Living the Dream Award, Greater Phoenix Urban League's Whitney M. Young Jr. Award, the American Association for Access, NAACP Award, NCCC Award, Equity and Diversity's Edward M. Kennedy Community Service Award, and ABC 15 and Sanderson Ford's Saluting Arizona's Veterans Award. He also served as the Grand Marshall for the Phoenix Veterans Day Parade in 2017 and was honored by Arizona Public Service with the John S. McCain Inspiration Leadership Award in November of 2018. Powell also won 2019's "Most Influential Man in the Valley" by Arizona Foothills.
Powell has a long history of serving his community, with previous stints as an advisory board member for Arizona 7th District Congressman Ruben Gallego's Veterans Advisory Council, the University of Phoenix Criminal Justice Industry Advisory Board, City of Phoenix Aviation Advisory Board, and City of Phoenix District 8's African American Advisory Council.