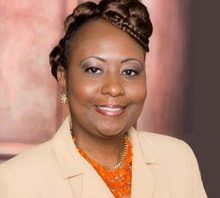 Rhoshawndra L. Carnes
Board Member
Director of Family Services at Pilgrim Rest Foundation, Inc.
Rhoshawndra L. Carnes obtained her Bachelor of Science degree in Hotel and Resort Management and Minority Relations from Rochester Institute of Technology (RIT) in Rochester, NY. At RIT, she became the first Black and Woman to win the office of Student Government President.  She also served as the President of the Black Awareness Coordinating Committee (BACC bka the Black Student Government). Rhoshawndra became a member of Delta Sigma Theta Sorority, Inc. in the spring of 1995. After college, she was employed by Xerox Corporation as a Buyer. In August of 2001 she relocated to Phoenix, AZ and worked for the State of Arizona' Department of Economic Security (DES) as a Homeless and Food Bank Contract Manager. Rhoshawndra decided to leave state government and go back to corporate America and became a Buyer for Honeywell Corporation. After a few years, it was time to add another work experience to her belt Higher Education.  She was recruited by Dr. Kevin Cook to assist with the formation of the Arizona State University's Student Affairs division at the Downtown Phoenix campus. Rhoshawndra also obtained her Master degree in Nonprofit Studies (MNPS). She's the immediate past chapter president of the Phoenix Metropolitan Alumnae Chapter of Delta Sigma Theta Sorority, Inc. where she served four years in that capacity.
Rhoshawndra also served on the advisory team for her sorority's undergraduate chapter, Iota Kappa at ASU and as the collegiate advisor for the National Pan Hellenic Council (NPHC) Phoenix Metropolitan Area.
Rhoshawndra is proud to serve on:
Congressman Ruben Gallego's African American Advisory Council (AAAC)
City of Phoenix Mayor Greg Stanton's African American Leadership Round Table
Councilwoman Kate Gallego's African-American Advisory Committee
AZ Common Ground-Board Member
Rhoshawndra is proud to have received the following recognition:
2016 Phoenix Business Journal Outstanding Women in Business Recipient-2016
2014 Arizona State University's Center for Race and Democracy, Architect of Change Honoree
2010 City of Phoenix-Dr. Martin Luther King Jr. Living the Dream Awardee
She is a proud member of Pilgrim Rest Baptist Church located in Phoenix, Arizona.
She lives by the motto, "When I stand before God at the end of my life, I would hope that I would not have a single bit of talent left, and could say, 'I used everything you gave me.'"-Erma Bombeck