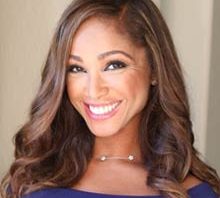 Tanaha Hairston
Board Member
Founder of Techspeak
E-Learning Solutions Creator, Technical Solutions Specialist, Engineer, Business Growth Strategist and author of "Changing the Game of Venture Capital: Expert Insights" Journal of Private Equity (http://bit.ly/2HbQqVB).
Tanaha a multi-passionate individual, who is obsessed with building meaningful long-term relationships and supporting business growth by developing custom e-learning solutions, software solutions, from digital e-commerce websites to custom software solutions.
Over the years, she leveraged her deep understanding of technology and custom software to build a  consumer product beauty business that led to a successful sale. This inspired a unique mission to assist other businesses in creating websites and custom software solutions
As an e-commerce entrepreneur and technical solutions engineer, she has demonstrated a passion for crafting and explaining technical solutions that align with customer pain points.
In her work experience, she has had the amazing opportunity to wear many hats, from technical solutions, project management, networking & fundraising, and entrepreneur. These hats have allowed her to understand business growth from many angles and provide a unique and resourceful perspective to challenges that businesses face.
Additionally, she holds a B.Sc. in Computer Science and Engineering and an MBA from the Thunderbird School of Global Management.
She believes that the secret to her success has been hinged on her ability to be solution oriented; effectively and authentically communicating, and building trusted win-win partnerships with clients, businesses and community leaders.