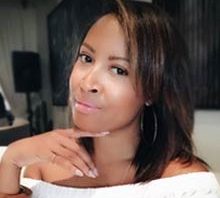 Gennifer M. McKissack
Board Member
Principal & Founder of The McKissack Group
Gennifer McKissack, Principal & Founder, The McKissack Group, she has over 15 years of experience leading brands to excellence.
After attending Clark Atlanta University in Atlanta , GA where she studied communications with an emphasis in Journalism, Gennifer started her career in Beverly Hills, CA. working in the entertainment industry at top talent agencies, ICM and The Firm. Her broad experience ranging from celebrity endorsements to brand marketing and P.R. propelled Gennifer into senior management positions with luxury and lifestyle brands such as Neiman Marcus, Nordstrom, Barney's New York (Digital Content Curator), and Levi Strauss & Co. (Social Media Expert / Style Advisor / Brand Marketing + Publicity).
In 2015 Gennifer launched The McKissack Group. Taking her knack for negotiating high-profile partnerships and turning them into opportunities that leverage original content  across digital and mainstream media platforms; she has secured several brand placement  opportunities for her carefully selected client base. To date, some of the brands Gennifer has worked with include: Roc Nation 'Made in America festival', Tidal, Cadillac, CeeLo Green, Jae Murphy (Jason Derulo tour DJ), GoPro, CoverGirl, Essence Magazine, InStyle, Good Morning America, and The Today Show, Gennifer is a self published author, and a  former fashion and lifestyle expert on Phoenix, AZ's ABC15 Sonoran Living.